Image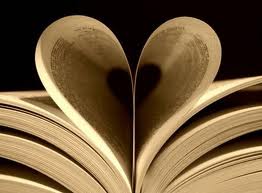 Friends of the Library
The Friends of the Library meet the 2nd Monday of each month
at 5:30 p.m. on the 5th floor of the Angie W. Cox Pardeeville Library.
Friends Membership Form available to print

        The Friends work with the library staff and library board to enhance and improve library services to the community. Friends are people who believe the public library is a valuable asset in the development of their community - its culture, its citizenry and its youth. The Friends of the Angie W. Cox Public Library encourage you to participate by becoming a member.
        Angie W. Cox's Public Library's Friends raise funds from memberships, contributions and fundraisers. These funds support programs, services and collection development. Funds from the Friends have provided: 
annual support for special children's programming including:

the Summer Reading Program Support,
and other children's programming

annual support for special Teen Programming and Adult Programming
annual support for special material collections, such as large print books and books-on-tape
        Members may serve on the Board or volunteer to work at book sales and other events or volunteer in the library. To learn more about our current Board Members click here. Membership will provide the satisfaction of knowing you have joined others in showing strong support for the public library whether or not you choose volunteer time.
        As a Friend:
You will help to ensure the library has a strong support group as it seeks adequate funding to maintain high quality programs and services.
You will join other concerned citizens dedicated to promoting the value of books, libraries, reading and literacy.
You will have the opportunity, if you choose, to volunteer time to the library, or to activities sponsored by the Friends.