~ FACE MASKS REQUIRED ~
All those entering the library age 2 and up are required to wear a mask. We appreciate your patience and understanding as we work to keep our staff and community safe.
** CHANGE IN LIBRARY SERVICES FOR THE WEEK OF OCTOBER 25, 2021 **
Due to a staffing shortage, the Angie W. Cox Public Library will be closing at 4:00 p.m. on Wednesday, October 27, and Thursday, October 28, 2021. We will also be closed over the lunch hour (12:00-1:00 p.m.) Wednesday through Friday. In addition, we will be CLOSED on Saturday, October 30th. Our apologies for any inconvenience this may cause.
LAST VIRTUAL ADULT PROGRAM OF 2021! 
Celebrate Halloween with us and the Wausau Paranormal Research Society as they demonstrate how to investigate paranormal activity. They will also share the results of their investigations of the Columbus Public Library and the Columbus City Hall in a live virtual event. Register here.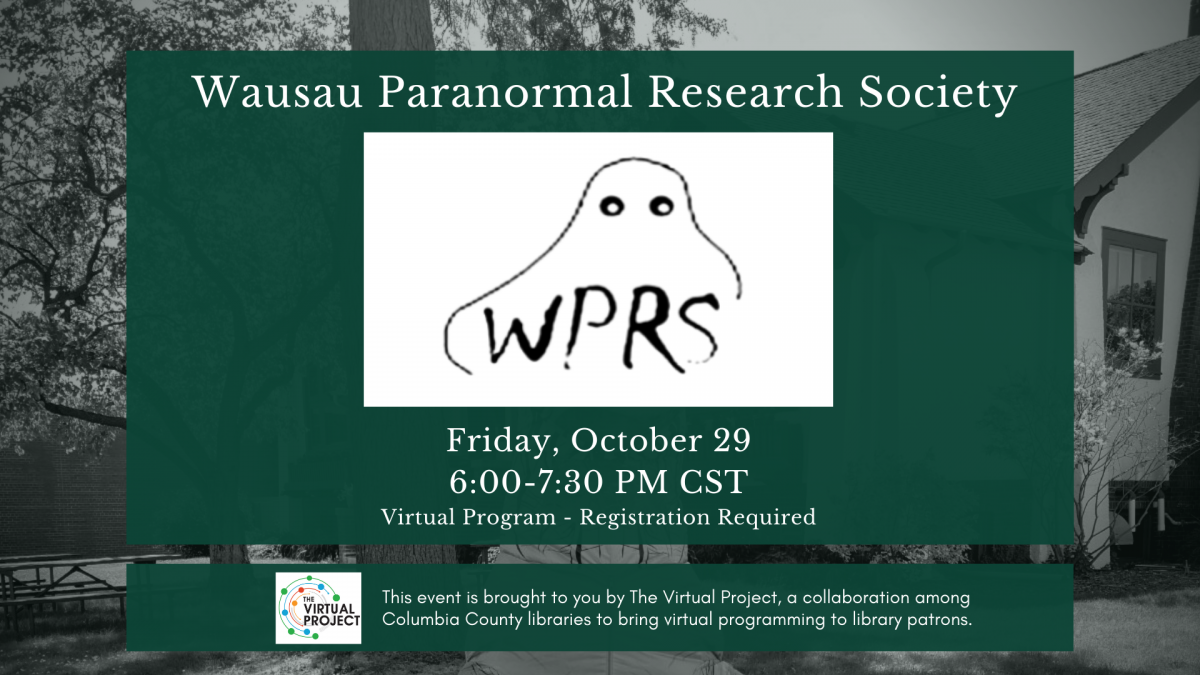 YOGA ON THE LAWN
Enjoy the beautiful library lawn by participating in group yoga. Bring your mat (and maybe a blanket to put under your mat) and join the group which meets towards the back of the lawn (if it is raining, the group meets on the 5th floor - just knock on the side door and someone will let you in!) at 9:00 A.M. Join us on Thursdays: September 30th and October 7, 14, 21, and 28. Our instructor is Madleen Alsabbah, from Bee Alive Yoga Studio.
SOCIAL MEDIA @ the AWC!
YouTube Channel - Go to YouTube.com and search AWC ParLib to see our many videos or click here and subscribe.
Facebook Page - Follow us at https://www.facebook.com/pardeevillelibrary
PRESERVING LOCAL HISTORY
Check out the progress being made on the AWC's Recollection Wisconsin page!