Information Resources for Readers
Image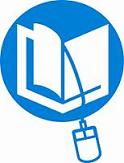 Read
ing tast
es are very personal, influenced by factors too numerous to mention.
How you find what you read is also often haphazard, but it
needn't be.
There are many online resources that can guide you, so you've come to the right place!
Discover your next great book with BookPage, filled with book reivews, author interviews, and new and noteable books. You can also get your hands on a print copy of BookPage at the Library!
Find information about authors and their works with Literary Reference Center.
To access thousands of full-text poems, short stories, essays, speeches and plays, use LitFinder. It also includes biographies, work summaries, photos, and a glossary (learn more).
For fiction reviews and annotations, Author Read-alikes, What We're Reading, Book Discussion Guides, BookTalks, and Annotated Book Lists, turn to NoveList or NoveList K-8 (How-to-Video).
Digital Audio Books are available through OverDrive (Meet Libby).
For original, up-close profiles of authors and illustrators, audio excerpts of book readings, guides to thousands of titles, and a wealth of resources on children's and young adult literature, use TeachingBooks.net.

These online information resources can help you find the reliable answers you need.
All you need is a library card to access most of them from home because they're made available by: Angie W. Cox Public Library, 
SCLS, and DPI, through the BadgerLink project, and LSTA funding through the Institute of Museum and Library Services.