Galen Abdul-Razzaq has lectured and performed at colleges and universities across the country on the topic of the history of jazz, its historical significance and its most influential contributors. He is also a performer, teacher, and composer of classical and chamber music. Mr. Abdul-Razzaq's presentation will examine the influence of jazz on the civil rights movement.
Join him on Friday, January 29 at 6:30 PM for a live event.
You may view this event on a laptop, smart phone, tablet or computer.
Enter your email address in the form at this link, and we will send you a link to the event a day or two beforehand.
The event is free.
Reserve your place soon! https://docs.google.com/.../1FAIpQLSdDef.../viewform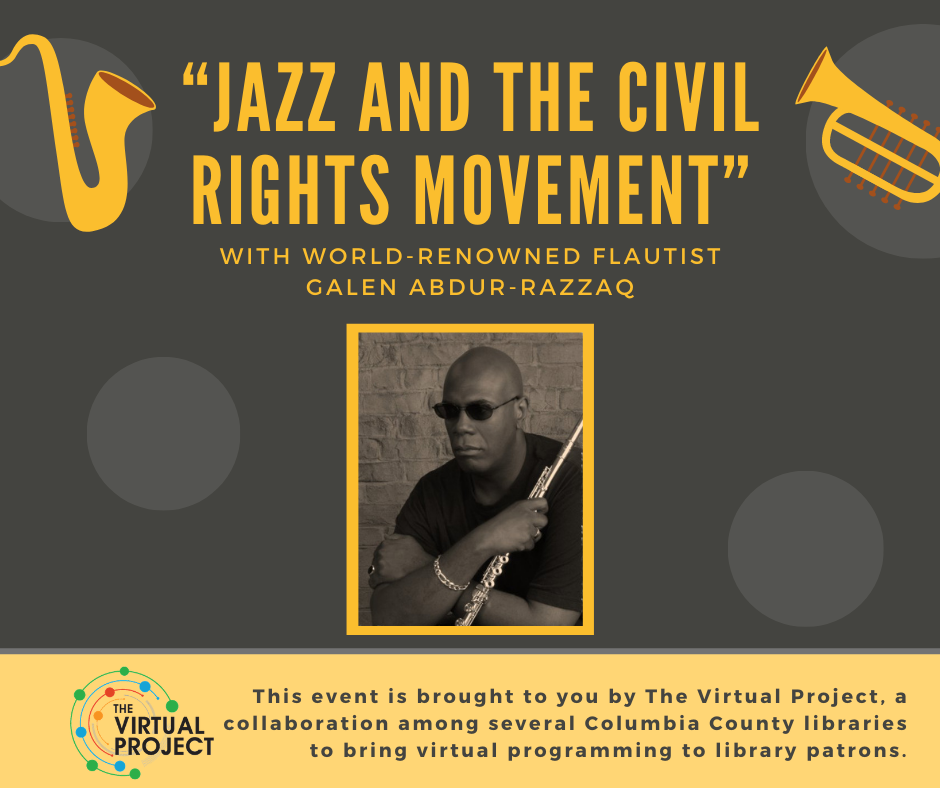 At this time, the library is not be open to the public due to the larger COVID-19 cases in Columbia County. Curbside pick up will be available on Tuesdays and Fridays from 1:00 - 4:00 PM. Please call the library with any questions as we try to meet your needs during this difficult time (608-429-2354).
If you need instructions on how to search just our holdings in LINKcat, click here. We look forward to this opportunity to safely serve the community.
(There is no need to apply for this if you already have a library card.)
Check out the progress being made on the AWC's Recollection Wisconsin page!
The Pardeeville Area Quilters (PAQ)!
Meetings are canceled until further notice!